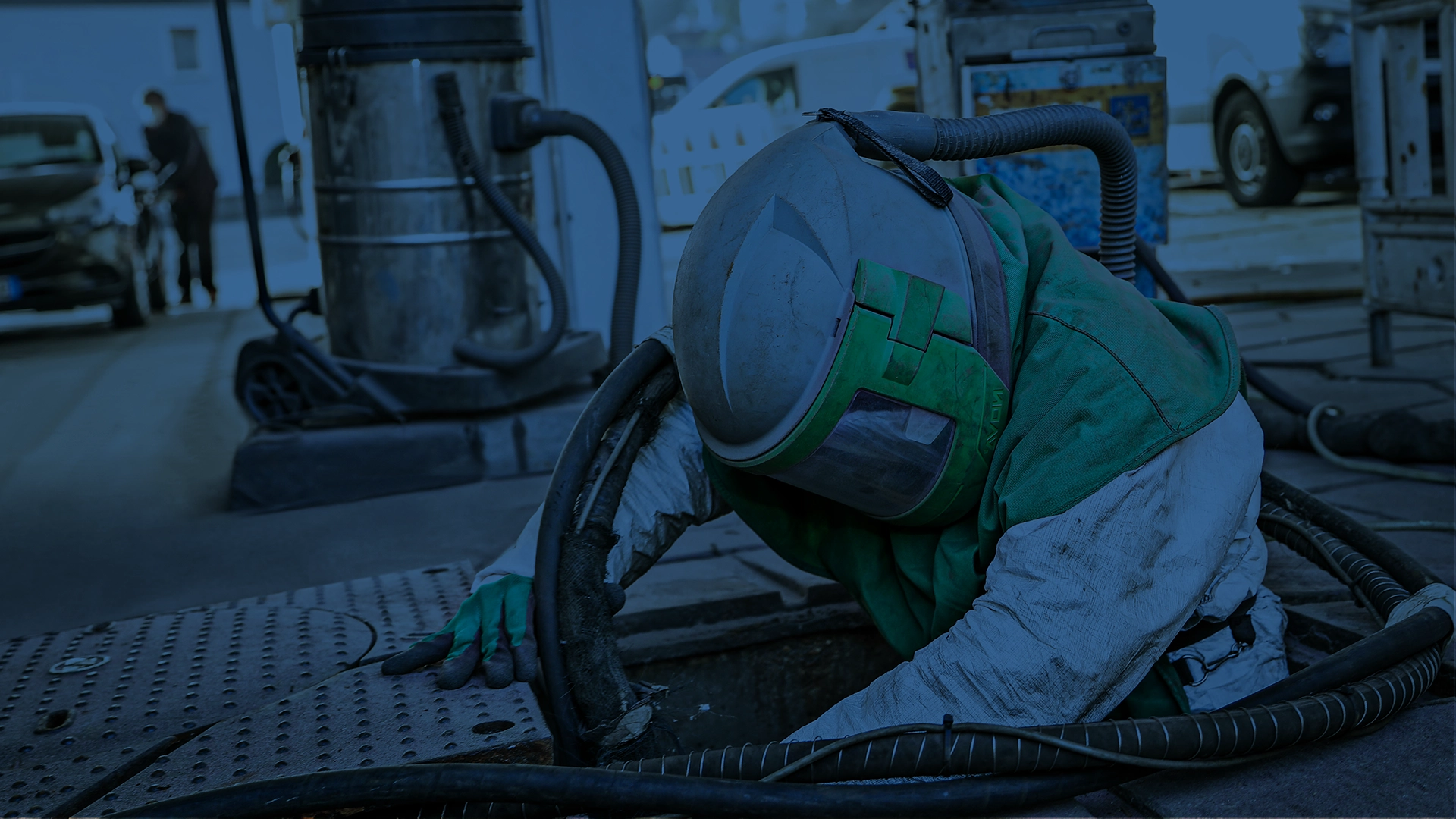 YOUR SPECIALIST PARTNER FOR
TANK & CORROSION PROTECTION
EXPERTS IN
SURFACE PROTECTION AND COATINGS.
We started off repairing LPG tanks and have continued to grow ever since to meet the needs of our customers. Nowadays, we specialise in coating methods as a specialist company according to the German Water Resources Act (WHG).
Our customers deal with water-polluting substances on a daily basis as operators of petrol stations, fuel depots and mineral oil companies. As a result, they are faced with ever-stricter requirements regarding the impermeability of their systems.
However, speaking from our almost daily experience, the majority of dome shafts and remote fill sumps have significant maintenance backlogs.
Pipes and dome covers are porous, often corroding to the point of pitting. Anti-freeze fluid can often be found leaking from parts of the damaged tank top. Time and again we witness holes temporarily sealed with liquid metal filler or similar products. No matter how complex, the attempts to seal leaks are rarely permanent or compliant with current guidelines and requirements set out by the WHG.
YOU'RE IN GOOD COMPANY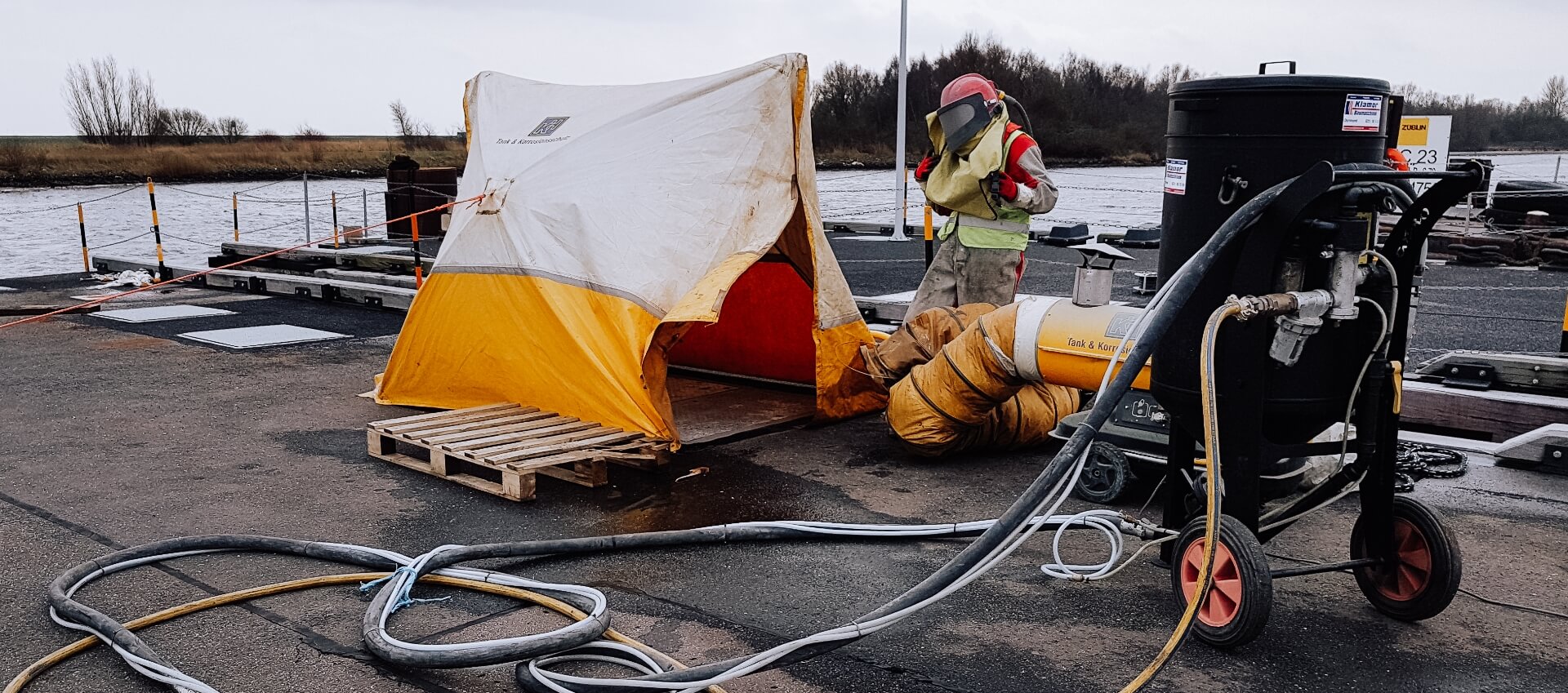 OUR
BUSINESS UNITS.
in accordance with ISO12944 and NORSOK M501
cold casting compound patented by KH
with DIBt approval
Our expert has the task of analysing problematic cases or making findings
and communicating these in the next step with an expert opinion.
The right solution for every specification – predefined specifications
or individually customised!
The right coating for every tank – Focus on corrosion protection in the tank.
Nationwide inspections of industrial products,
dome shafts and remote fill sumps
in accordance with the WHG
Does your LPG tank need a new coat of paint?
With us, the coating renewal succeeds!
Repairing your building using system-tested quality products
for permanent protection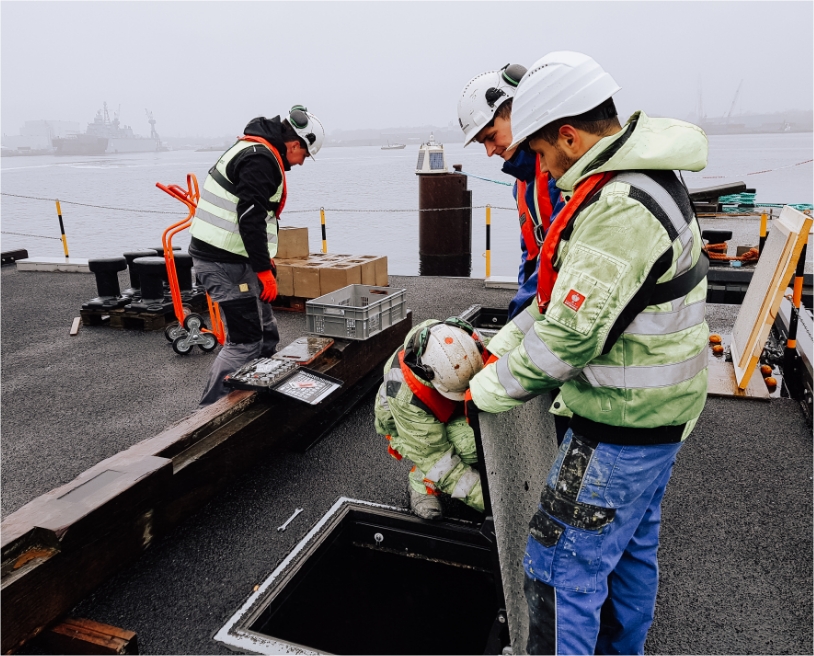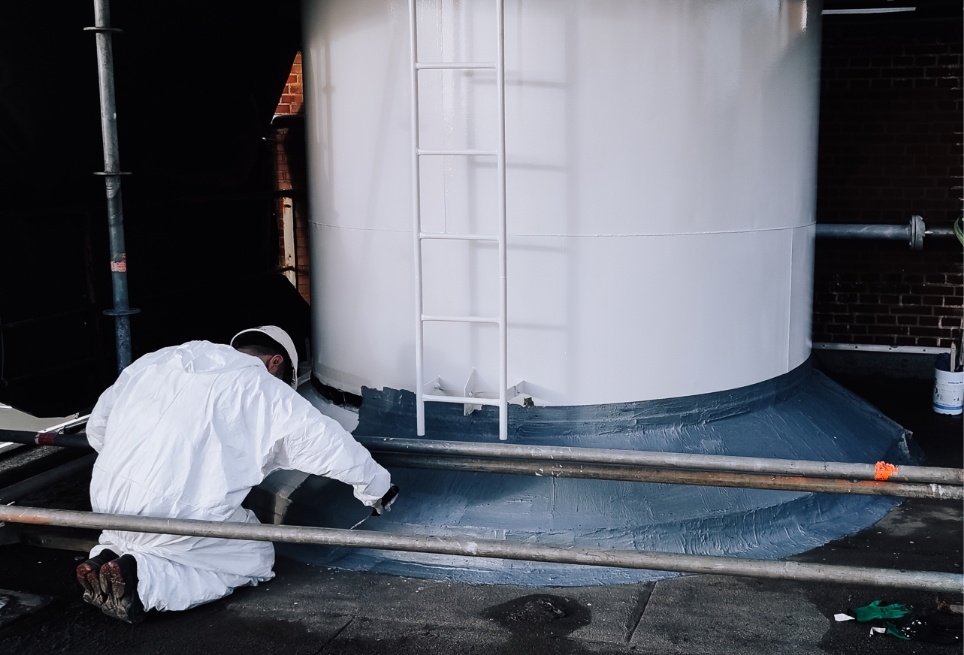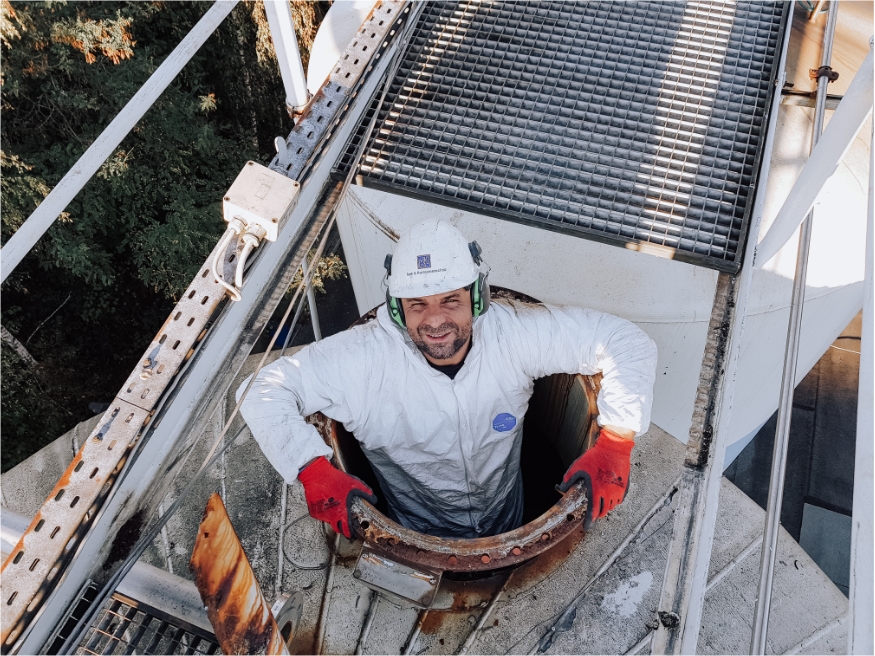 TANK PROTECTION SHIELD® (TPS)
WITH DIBT APPROVAL
The Tank Protection Shield® (TPS) is an environmentally friendly and safe dome shaft sealing system developed in partnership with our subsidiary M2 for operators of double-wall underground storage tanks that require full water protection in compliance with the Ordinance on Facilities for Handling Substances that are Hazardous to Water (AwSV) and occupational safety but are unable to handle any interruptions to steady revenues.